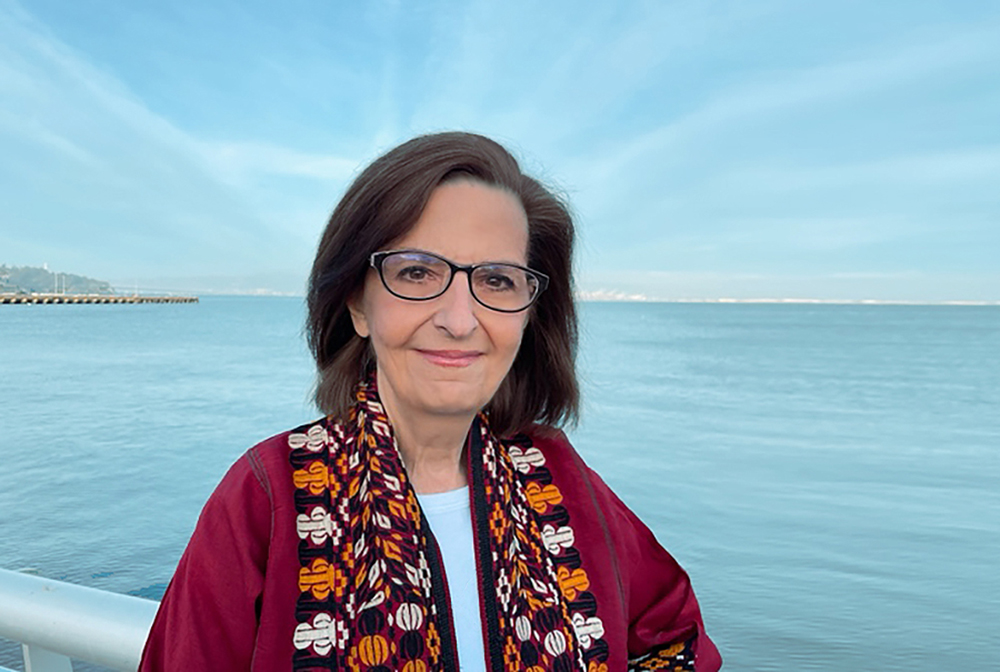 "Jean has a gift for transforming politics and history into theater."
-Jennifer Welch, Producing Artistic Director, StoryWorks Theater
Plays / Democracy / Education


New play, "ElectionLand USA," commissioned by StoryWorks Theater. Readings and filming scheduled in 2024


"Now's the Time" film of live theater staged reading. Premiere showing August 2, 2022


"Now's the Time" curriculum & teaching resources for educators


Continuity of Government Commission, Washington D.C.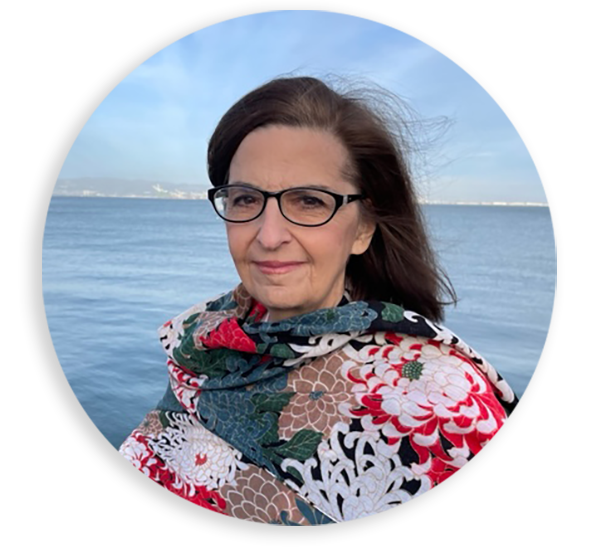 As a playwright, Jean Parvin Bordewich explores the intersection of history, politics, and personal ethics. She is particularly interested in the moral choices of people in public life, as their political decisions ramify beyond their personal lives to affect the lives of many others, present and future. 
Jean also publishes and speaks frequently about government, politics, and public affairs, especially on topics related to Congress. Her articles can be found here.
Jean's own political career spans two decades in senior positions in the U.S. Senate and House of Representatives, nine years as an elected town council member, and her campaign for a seat in Congress. She spent over five years as staff director of the Senate Committee on Rules and Administration and was staff director for the joint congressional committee responsible for the 2013 Obama presidential inauguration.
Most recently, Jean spent eight years at the U.S. Democracy Program at the William and Flora Hewlett Foundation (based in the San Francisco Bay area). She is a member of the Continuity of Government Commission co-chaired by Donna Shalala and A.B. Culvahouse, which has issued recommendations to improve the process of succession in Congress, the White House and the Supreme Court should those institutions be crippled by a national disaster.
Jean and her husband, historian and author Fergus M. Bordewich, live in Washington, DC.
Jean has created projects for virtual, live theater, hybrid and classroom formats.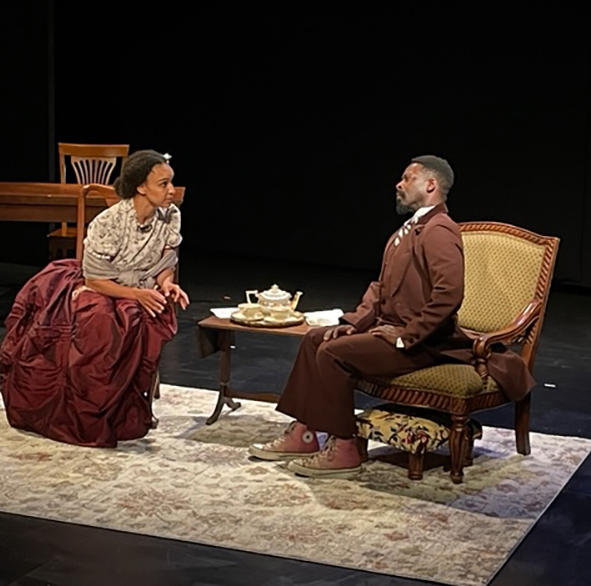 Now's the Time
Live & Virtual Theater + Film
This is the story of the titanic political battle over creating a new American society of full racial equality in the aftermath of the Confederacy's defeat in the Civil War. Rep. Thaddeus Stevens of Pennsylvania and other "radicals" in Congress worked with Black activists to create real economic and political power for African Americans. They were opposed by Andrew Johnson, who succeeded to the presidency after Abraham Lincoln's assassination and pushed hard to readmit the former rebel states quicky. This conflict culminated in the first impeachment and acquittal of a U.S. president, and to more than 150 years of continued violence against Black Americans.
Readings:
Filming:
March-April 2022, Z Below Theater, San Francisco. Produced by StoryWorks Theater for the "Teaching the Constitution through Theater" project. Jennifer Welch, producer, director and dramaturg.
Film premiere Aug. 2, 2022.
Praise for "Now's the Time":
"…Now's the Time dramatically challenges us to rethink the role of race and politics 150 years ago in creating the democracy we have today."
     -Jane Campbell, CEO, US Capitol Historical Society
"…Now's the Time vividly brings to life the struggle after the Civil War, when Thaddeus Stevens, George T. Downing, and other Americans, Black and white, pushed hard to create a new, more just society. Had they succeeded, the U.S. would likely be a very different country today."
     –Thomas R. Ryan, Ph.D., President & CEO, LancasterHistory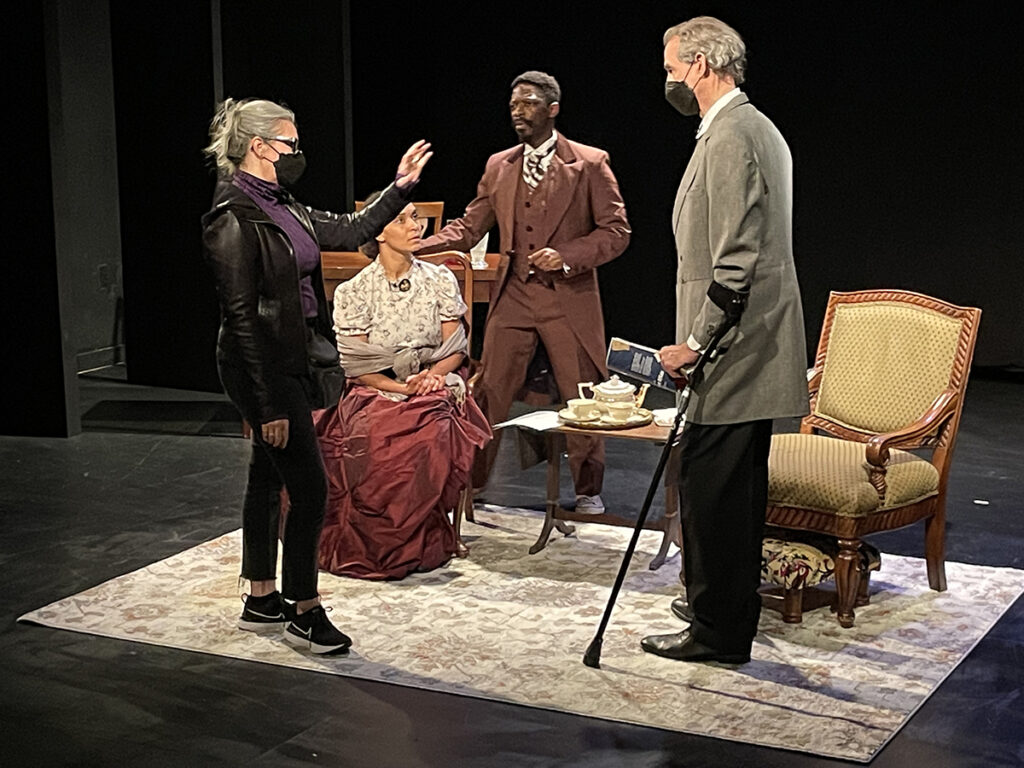 Turning History Into Theater
In the classroom
This 90-minute teaching unit for high school and middle school students can be used to explore key themes in "Now's the Time," including the Fourteenth Amendment, voting rights for Black men and women, Reconstruction and political conflict and compromise. It can also be used to discuss the process of creating dramatic theater based on historical events.
From student participants in a "Now's the Time" workshop:
"The same issues that plagued American politics back in the Reconstruction era still are very prevalent in today's society. [This play] reminds me of the lack of progress America has made. It helps convince me to want to act on improving the American government and not wanting to be satisfied with how America is right now."
"I've been taking Creative Writing this semester after almost a year of writer's block. This seminar did spark the idea of writing a short script myself about history that is important to me, like the Armenian Genocide, either as a project for the class or on my own."
"[This seminar] connects to a history class I had in 8th grade that covered Civil Rights history. However, the Reconstruction era was largely skipped over in our class."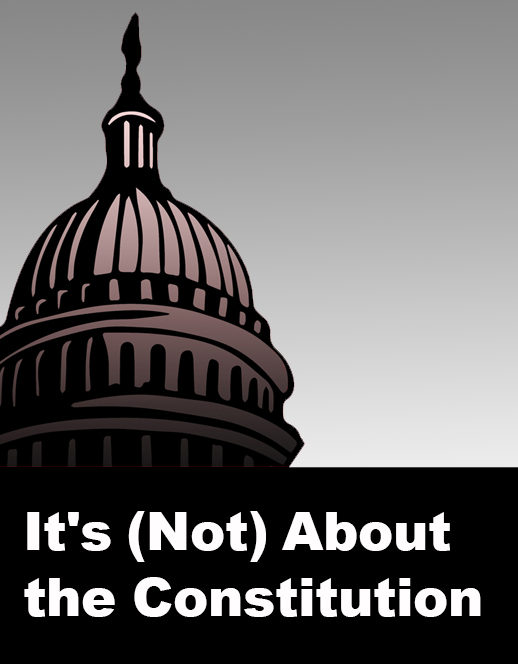 It's (Not) About the Constitution 
Live, Virtual and Hybrid Theater
Political conflict over race and power is tragically persistent in our history and searingly contemporary. When the battle is played out at the highest levels of government – in the impeachment of a president – the stakes couldn't be higher, whether it's 1868 or 2021.
Two ten-minute plays with two characters created for a series of original plays mining issues of identity, race, politics and more.
Commission for "Difficult Conversations: Bridging the Divide"
Creative Cauldron Theater, Falls Church, VA
Premiere reading: April 24, 2021, Creative Cauldron (live reading, virtual audience). Directed by Angelisa Gillyard.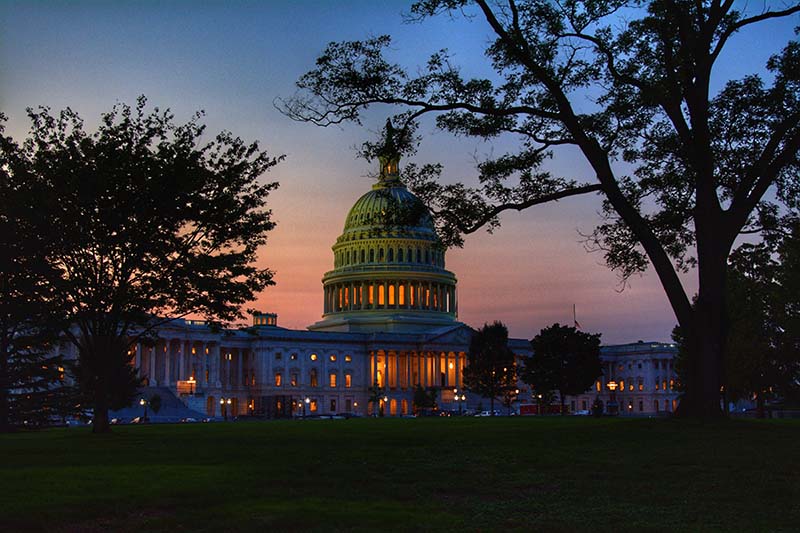 HUNT: A Political Drama
Live Theater 
HUNT explores the dangers of political extremism, hyper-partisanship, demagoguery and fears about national security through the lens of the Cold War era of the 1950s. It is based on the tragic story of Senator Lester Hunt, a Wyoming Democrat who was blackmailed by Senator Joe McCarthy's powerful Senate allies after Hunt's son was arrested in a gay sex sting.
Premiere Production: 2016 Capital Fringe Festival, Washington, DC. Produced six live, sold-out shows with DC area actors and director. Received "Best of the Fringe" award. Directed by Kristin Shoffner.
Readings:
Washington, DC, U.S. Senate, hosted by Senator Tammy Baldwin and US Capitol Historical Society, July 2016, for Congress, staff and invited guests.
Warrenton, VA, Airlie House, hosted by the William and Flora Hewlett Foundation, for Congressional experts, scholars and non-profit leaders, June 2016
San Francisco, CA, Theater Yugen, private developmental reading for 65 invited guests, November 2018 (revised script). Corey Fischer, co-founder of A Traveling Jewish Theatre, director and dramaturg.
Praise for "HUNT":
"…the dialogue is solidly grounded in actual events, and Bordewich writes with particular feeling…"
     -Nelson Pressley, Washington Post, July 8, 2016
"…Audiences… for Hunt will leave with a new perspective on history and, perhaps, even a new understanding of the present. With a disturbingly relevant subject, fabulous performances, and impressive design, Hunt should be near the top of every [DC Capital] Fringe itinerary."
     – Jonelle Walker, DC Metro Theater Arts, July 8, 2016
"…Bordewich has created a compelling snapshot of a dark period of American history that can never be remembered enough."
   – DCist, July 18, 2016
Marriage, Lizards And Love 
Live Theater
Julia and Henry are a young married couple with conflicting ideas about their future. Unexpected circumstances force them to confront a dark secret and decide whether they can move forward together, or not.
Premiere production: 2014 Capital Fringe Festival, Washington, DC. Five Performances. Directed by Adi Stein.
Praise for "Marriage, Lizards and Love":
"…a solid and impressive new work by a talented new playwright… Bordewich's piece transports us on a journey with a young married couple who are struggling between moving past the trauma of past experiences and moving on with their future. It is a touching, well-written story from the new dramatist."

     – Anne Vandercook, DC Metro Theater Arts, July 14, 2014